2019 Altra ARS 1611 1500HP AC Drilling Rig for Sale
Sold - No Longer Available
Email for more info
This rig has sold.
UNUSED - Late Model
See Listing for Bid Details
Located:  Near Houston

Cost New was $30M
Call to Inspect and Bid Today!!!


 
Listing Details
Invitation for 45-Day Private Bid Offering:
Bids must be submitted in writing via email to sales@kruseasset.com.

We are accepting written bids beginning April 14th through Tuesday, May 23rd, 2023 at 3PM CST.  Serious buyers only please.  Bids must be accompanied by a 10% deposit, contact us direct at (800) 952-1973 for additional information regarding deposits.  Rig inspections should be done prior to placing your bid. 

The minimum starting bid is $2,300,000 USD.  The winning buyer will be contacted immediately following the close of the bidding process.  The winning bidder shall make full payment within 72 hours following the close of the bidding process.

All items are sold AS-IS, WHERE-IS, With All Faults and without warranty or guarantee of any kind.  Buyers must base their purchase upon your own personal examination of the equipment.  Kruse Asset Management and its sellers reserve the right to terminate the private bid offering early without cause.
 
---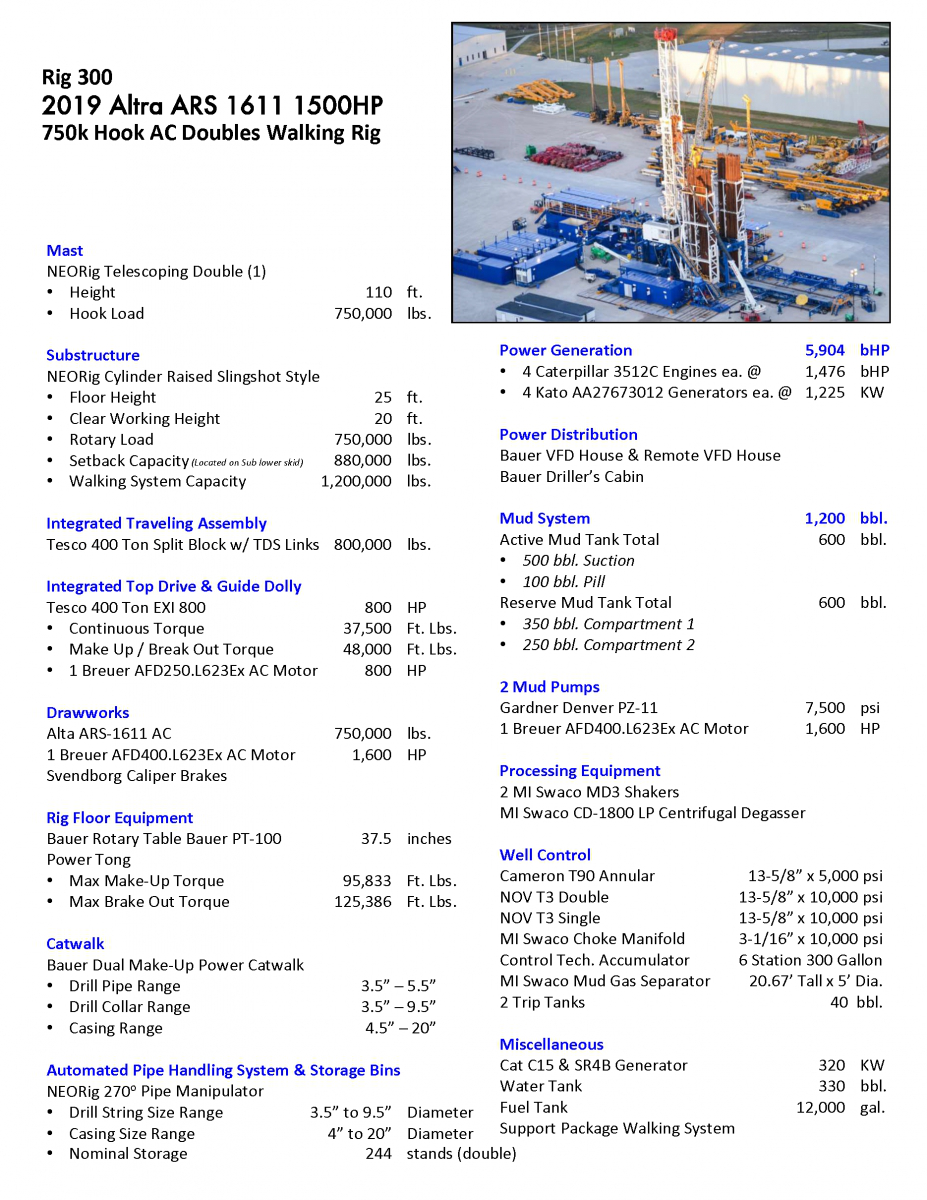 Email for more info
Listing No. 401